Galaxy S4 Mini might appear at Samsung Premiere 2013
Samsung is planning a press event where they might unveil Galaxy S4 Mini along with various other devices. The name of the happening: Samsung Premiere, which will take place on the 20th of June in London.
Wall Street Journal have recently revealed that the manufacturer has big plans on June 20. And that the Galaxy S4 Mini may very well be among the new gadgets. If you want to watch, you should go to and watch the event live in 3 weeks' time from 6pm BST/1pm ET/10am PT. Samsung have currently released a teaser poster with 3 pics that hint at what gadgets you might see on June 20.
Apart from the Galaxy S4 Mini, the manufacturer will also unveil fresh devices from their ATIV series. Many are also saying that Samsung could show up with the following gadgets in tow: Galaxy Ace 3 and Galaxy Tab 3 10.1. The specifications of these two have been making waves online ever since they've been leaked.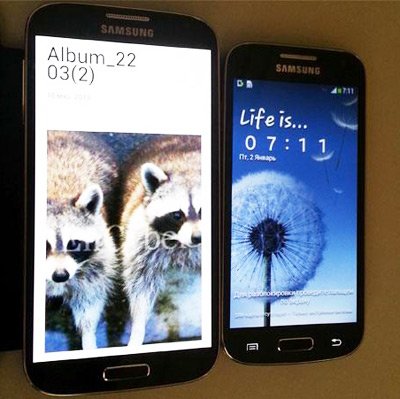 If you want to take a look at how the Galaxy S4 Mini looks like, you can find leaked pics online. Not too long ago, the Apps website of the South Korean manufacturer has leaked details about this smartphone. And ever since that happened, many thought (and still do) that it was not an accident.
[sc:banner-news]
The rumored specs of the handset include a 4.3-inch Super AMOLED touchscreen, 1 GB of RAM and a dual-core Exynos 5210 processor. There will also be an LTE version of the phone; this one is expected to come with an 8MP camera, Android 4.2 JB and 2 GB of RAM.
Apart from the Galaxy S4 Mini, the two Galaxy Tab 3 10.1 and Galaxy Ace 3 as well as products from the ATIV line-up, Samsung could come up with Galaxy S4 Active, a new Galaxy Camera and Galaxy Zoom for good measure.
We will find out more on Samsung's plans as we get near to the Samsung Premiere 2013.