Flash XXUBMJ7 Jelly Bean 4.2.2 Stock Firmware on Galaxy S4 Mini I9190
Galaxy S4 Mini I9190 is one of the smartphones which accepts an update on the spot. Especially since this upgrade plans on flashing Android 4.2.2 on it. All of this is doable thanks to XXUBMJ7 Stock firmware which shall help your device acquire the best of things. To get those, all you need to do is this: follow our tutorial step by step!
But you probably don't know what the new Jelly Bean 4.2.2 official firmware is all about. We can tell you now: if this tool is installed on your Galaxy S4 Mini, a lot of advantages will immediately start to appear.
Like options to personalize your handset, new features to test out, no bugs, loads of new apps, the ability to go online and get custom ROMs from there on your smartphone, better battery, better general performance and the list goes on and on.
Requirements
If you want what's just been listed above, you should follow our tutorial. But until we can display the steps necessary for today's update, you need to first follow the pre-requisites coming up below:
flash USB drivers for your handset from here on your notebook or personal comp;
use a factory unlocked Galaxy S4 Mini I9190;
create backups using these instructions;
charge the smartphone's battery;
download Odin tool 3.07 from here together with the (file name: I9190XXUBMJ7_I9190SERBMJ7_SER.zip) on the PC or laptop;
turn USB Debugging.
Word of warning: the root access you've gained after rooting your phone will disappear once the update's been performed; so take our advice and, after you're done with this procedure, root your device once more. For now, go ahead and find out how to update your phone with the upcoming steps.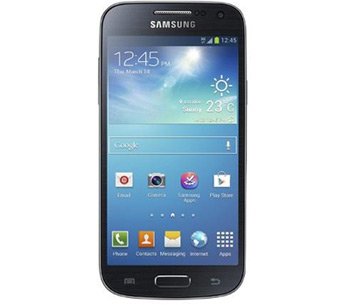 Instructions
The one to start it all: once the new firmware file is saved on your notebook, you have to unzip it and power the device off to easily enter it in Download Mode.
The way to boot your phone into that mode is by doing this: press + hold Volume Down and Home at the same time, press only Power afterwards and the logo of Android (plus one triangle) will appear, so when you see that make sure you press Power once more.
Then launch, on your PC or laptop, the Odin tool .exe and plug the S4 Mini to the notebook. If you spot "Added!!" or a yellow ID:COM box, the devices are connected to one another; but if neither or the two elements pops on the screen, you should try using another USB port or, instead, try to flash the USB drivers again.
Some files must now be opted for. Here is the procedure: after you tap PDA, you should choose a file with a CODE in the name, then tap Phone, opt for a file that has a MODEM in the name, follow that up by tapping CSC, selecting a file which has a CSC in the name, click on PIT and end up by opting for a file that contains a .pit extension.
[sc name="banner-jos"]Now, if you are done with the previous actions, we recommend you to do the following: check F. Reset Time, Auto Reboot and Repartition (which works with the .pit file, so choose the latter box if you chose that file).
After that is performed, you should begin the flashing of the update file by tapping "START". Be patient till the file is installed on your phone; the latter will then reboot and, as soon as the home screen appears, you can do this: disconnect the two devices from each other because your I9190 is updated!
The firmware should now be in your device's "About Phone". So go there from "Settings" and then, after you make sure it's there, experiment it as quickly as possible.