How to Flash KitKat 4.4.2 XXUANC6 on Galaxy S3 Neo+ GT-I9301I
Samsung Galaxy S3 Neo+ GT-I9301I will be faced with an update to its Android 4.4.2 KitKat. This upgrade has all the necessary elements to improve your handset. And you'll see that on your own by following our short tutorial!
Recently, new firmware came out for your Samsung GT-I9301I. It's exactly what your device needs if your country of origin is one of these: Austria (Open), Italy, the Netherlands or Romania. This firmware's name is the following: XXUANC6.
The smartphone you'll update today is looking forward to many pleasant things. They range from customization options to new apps. We should also mention new features. The battery of your phone will have its life improved so that the device can go on for a longer period of time.
Only the Galaxy S3 Neo+ GT-I9301I can have this file installed. Another smartphone will be damaged if this firmware is used on it.
You should not upgrade the device with KIES. Only OTA and this guide can be considered as upgrade options. The OTA will be successful if a phone with stock ROM gets used. If the smartphone you have comes with no such ROM, make use of our tutorial.
With a rooted smartphone, things are different once an update's been done. You should know that the procedure will delete system partition and revoke root access. Your smartphone's internal and external SD cards and its important data will never be damaged by the presence of this new firmware.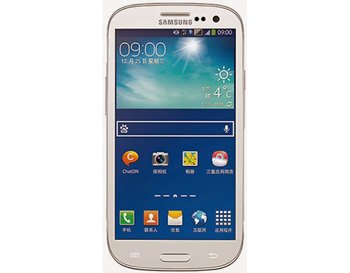 Prerequisites
If you really want an improved KitKat, you have to get a look at these pre-requisites:
the only operating system your laptop must be installed with is Windows;
all of the programs that protect against security issues must be deactivated on your Galaxy S3 Neo Plus I9301I;
the programs which do the same for your notebook should also be deactivated;
USB Debugging on your handset needs an activation;
the notebook you use must have USB drivers for your smartphone downloaded on it;
protect the phone's data by generating some backups;
a full NANDroid backup is also a good idea, so be sure to make one;
charge your phone's battery until you notice it's completely full.
Step by step instructions
After the requirements, steps will appear. Following them all will bring the KitKat on your phone.
Odin v3.09 (available here) and the Android 4.4.2 XXUANC6 for , , the or have to be downloaded on the laptop you currently use. The packages which are now on your device must go through an unzipping with 7Zip.
After you're done with this, you need to make sure Odin v3.09.exe is launched on the laptop. If it is, time to start the handset in Download Mode with this method: press and hold, simultaneously, Home, Power and Volume Down for a couple of minutes till a boot message pops up, meaning that Volume Up needs to be pressed.
Your notebook and the phone have to be connected to one another. Which means the following: take the handset's USB cable and create the connection with its aid. If Odin has a blue sign to reveal, the plugging's been established and the firmware file is ready to be added to AP / PDA.
Now check some boxes which are called Auto Reboot and F. Reset Time. Re-partition is a third box that you must uncheck now. By tapping "Start", the XXUANC6 is sure to be on your phone as soon as an installation phase is completed.
If a green-colored background with a "Pass" message is on your phone's screen after some minutes, the flashing is almost done. When the handset starts once more, the installation will have been really over. That means the following: your smartphone has to be disconnected from the laptop.
The USB cord needs to be released from the two devices. This done, the S3 Neo+ I9301I has two options that you have to tap. One is Settings and the second is called About Phone.
[sc name="banner-jos"]After you click on them, the new firmware will start doing its job. This will allow you to take a look at the Android 4.4.2 KitKat and the stuff that comes along with it.
If none of the novelties interest you, you have the NANDroid backup file to depend upon. This is the only file option you have of restoring the old ROM. The upgrade procedure has to go away, though.
You have a comment field underneath this post. It will be there to receive your questions.