How to Flash Android 4.1.2 DXANA1 on Galaxy S3 Mini GT-I8190N
Should your Galaxy S3 Mini GT-I8190N under perform and you want it to do better, Android 4.1.2 will come to the rescue! We offer you a guide on how best to end up with this OS on your handset. All of the necessary steps on how to do it are below.
DXANA1 is the one firmware to update the Samsung I8190N to Android 4.1.2 Jelly Bean. It's a very useful procedure, and also very easy to perform. To get the best result, however, you need to use this phone model: Galaxy S3 Mini GT-I8190N. If you choose to go with a different version, you will eventually affect it.
The DXANA was just launched. Here are the two countries it is accessible for: Singapore (StarHub), Malaysia and Thailand. For each of them, the firmware offers an activated KIES logo, so that you can use Samsung's KIES. If you don't to make use of it, you can rely on our guide. If, however, you decide on the KIES method, your phone will need to run stock ROM; our method doesn't request that of you.
The novelties
The fact that your phone will become an updated device signifies many changes for the better. You will play around with numerous goodies. Google Now, all share and free style widget are only some of them. Others include these: a fixed frame of 60 fps, sync and connect email updates and group cast. Mini apps and touch anticipation are also possible. As are these novelties: pop up play and triple buffering. Other examples of goodies: automatic adjustment for the size of widgets and extended Vsync timing. A new and superior keyboard will mean better typing and so on.
If you're on a rooted smartphone, you will end up with an erased system partition. Also, the phone's root access will become unavailable. The internal / external SD cards will remain on the handset; so will the important content you've stored on the phone along the way.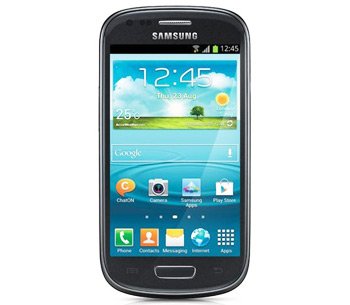 Requirements
Pre-requisites:
only Windows works with our guide, so make sure you have a laptop with this OS on it;
charge the phone's battery;
enable USB Debugging on the Galaxy S3 Mini GT-I8190N;
USB drivers which work well with your phone must be downloaded on the laptop from this location;
be sure to deactivate the security programs in use on your notebook;
then do likewise for the ones pre-installed on your handset;
a standard backup and a full NANDroid one need to be created.
Step by step instructions
That's all as far as requirements go.
To start the tutorial well, you have to download the , () and and then Odin v3.09 on the notebook. The next operation you have to complete: take out the files contained by the packages via one of these unzipping tools: WinRar or 7Zip.
From among the files which come out, Odin v3.09.exe is the most important one. That's because it needs to be launched on the smartphone.
Enter the device in something known as Download Mode. This step requires you to do this: simultaneously press and hold Home, Power and Volume Down, stop as soon as a boot message appears, then press Volume Up.
Follow that up with this step: connect, with a USB cord that comes with the handset, the latter to your laptop. A sign with a blue color will come up in Odin. This tells you the following: a connection has been established. And so you will be able to add the firmware file to the AP / PDA.
Auto Reboot and F. Reset Time need to be activated. To do that, tick each of these boxes. Tip: best leave Re-partition unchecked. You should now be able to go ahead and start the flashing of the DXANA1 on the Galaxy S3 Mini GT-I8190N.
This is how you have to do it: tap "Start". Give the operation some 11 minutes until it's completed. But the handset will announce you by itself when the installation is done. It will do that by delivering "Pass" in green, then it will start once more.
[sc name="banner-jos"]The last step you need to complete looks like this: unplug the phone from the laptop. And that's all there is to it. You can find out more about the features of the new OS by opening it. So: tap Settings and then tap About Phone.
If you don't like the novelties, go back to the old ROM by using the NANDroid backup file. The upgrade is going to be revoked if you restore that ROM.
For questions, we have a comment box you can use.