How to Flash Android 4.2.2 DVUAMK5 on Galaxy Tab 3 8.0 SM-T315T
For those interested in what to do in order to have Android 4.2.2 featured on Galaxy Tab 3 8.0 SM-T315T, we'll help. The procedure you are about to familiarize yourself with is called update and it will deliver the most important features ever.
When you want to upgrade your device to the new OS, we recommend using no other tablet except the Galaxy Tab 3 T315T. If your gadget is a totally different model, there are other guides you can use instead of ours.
DVUAMK5 is the name of the firmware which is meant for today's update. It came out this month for Australia (Telstra). Along with it comes a deactivated KIES logo, which doesn't allow for an update using Samsung's KIES. If you want, you can always use OTA (over the air) as an alternative, but your tablet must sport stock ROM for this.
Should there be root access on your tablet, this new official firmware poses some threats. For one, the update is going to delete the system partition, then the following will happen: root access will be revoked. What with these two elements being affected, you should know that the internal and external SD cards featured on your gadget won't be damaged. The SM-T315T will not lose its most important data, either.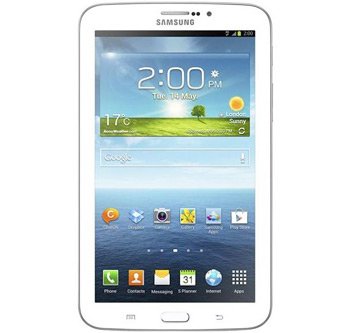 Prerequisites
A good way to begin an update is to perform the following:
Step by step instructions
After you're done with our requirements, you need to know what features your tablet will sport after the update's done.
Here you go: low battery bug fixes, a new Gallery app and a USB debug white-list. This is only a teaser, because you'll also get new set of sounds for wireless charging together with better Bluetooth audio streaming.
Apart from that, the update also means a new set of download notifications and the possibility to do this: long-press the WiFi Bluetooth icons in Quick Settings to toggle the on/off state any time you want. Customization options are also on-board.
After you've downloaded the packages in our list of pre-requisites on your notebook, make sure they're both saved there. Now continue by having the files inside these packages extracted on the notebook with either WinZip or WinRar.
You can now move on with this batch of guidelines: after you open the Odin v3.09 on your laptop, enter the tablet in a mode known as Download Mode. For this, follow some steps. Start by pressing and holding Home, Power and Volume Down at the same time till you spot a boot screen. Press this key as soon as that happens: Volume Up.
Your next task is this one: take the USB cord of your Galaxy Tab 3 8.0 SM-T315T. It should be used to perform a plugging between the tablet and your notebook.
See if there's a blue sign in Odin after you use that cable. If there is, time to add the firmware file here: AP / PDA.
Once it's there, check F. Reset Time and Auto Reboot and tick off Re-partition. The next stage of the guide needs you to tap "Start" if you're ready for the new firmware to appear on your tablet.
[sc name="banner-jos"]After you tap this option, be sure to allow the flashing of the DVUAMK5 to be over. The process usually needs no more than 15 minutes to finish. You can disconnect the tablet from the laptop once the former reboots after "Pass" is displayed on its touchscreen.
When the USB cord is removed, do this: go to your gadget first, then tap Settings and after that tap About Tablet. The DVUAMK5 will then reveal itself, as will the novelties of the Android 4.2.2 JB.
Test them and decide whether or not you'll keep the new firmware. If you won't, go back to the NANDroid backup file. Using it will mean the restoration of the former ROM on your Galaxy Tab 3 8.0 SM-T315T. It will also mean that the update will be revoked.
All comments and questions can be directed to the section below!